Leaderboard reporting allows reps to compete with other reps; without disclosing sensitive information, it allows reps to see how many customers other company reps brought in, how many work orders cleared under them, etc., for different time periods. 
To access the Leaderboard, hover over Rep Sales and select the Daily, Weekly, or Monthly Leaderboard option (These may be located somewhere slightly different depending on your instance's customization).
Rep standing will appear, both for lead reps and direct reps, for whatever time frame you've selected. If you wish, we can also include a breakdown of packages sold for the selected dates, as well: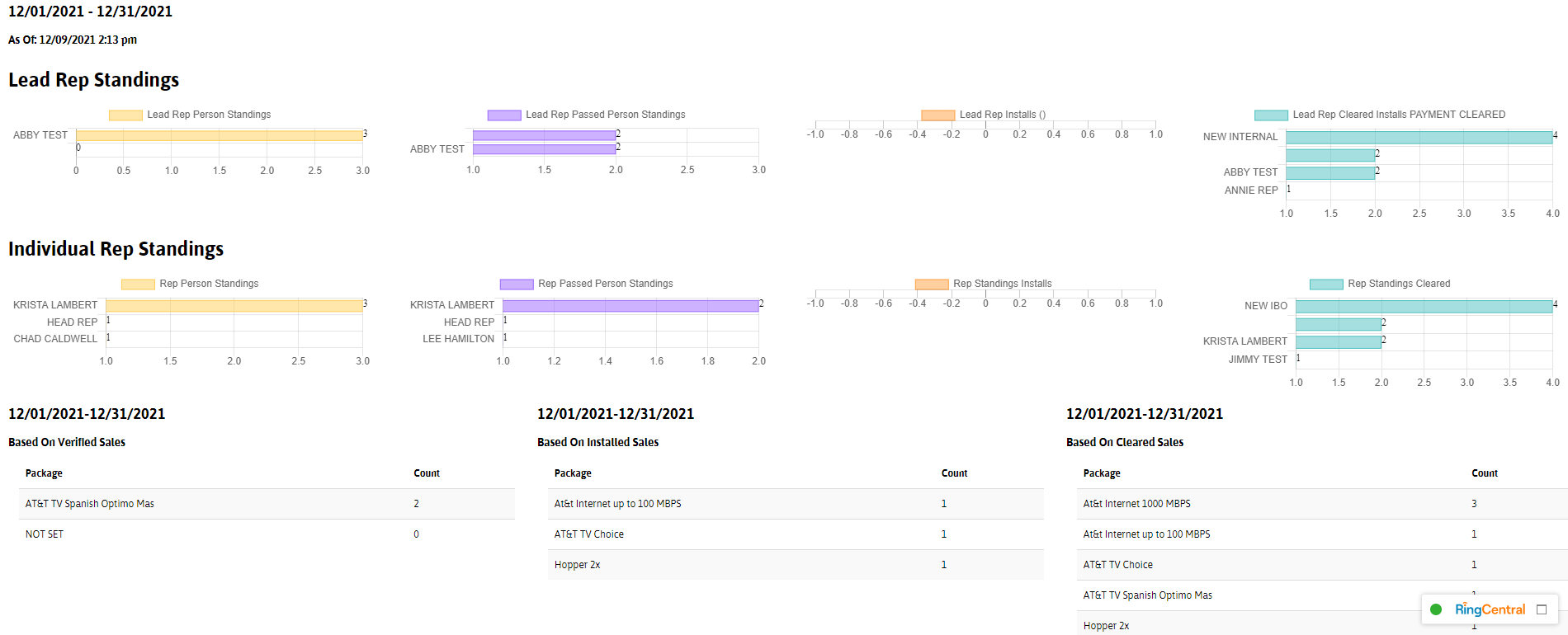 For further questions regarding the leaderboard feature, please contact FastGem support at (504) 383-0602 or by email at This email address is being protected from spambots. You need JavaScript enabled to view it. 
Thank you for using FastGem!