To access the main Reporting page, click on 'Reporting' from the Main Menu along the top of your screen (your Reporting page may be located somewhere slightly different, depending on your instance's customization).
You will come to a page with various reporting graphs on sales, installs, rep performance, etc. This page will show users only whatever data they have permissions to view. You can use the filter tools at the top of the screen to filter the information by provider, rep, or specific dates.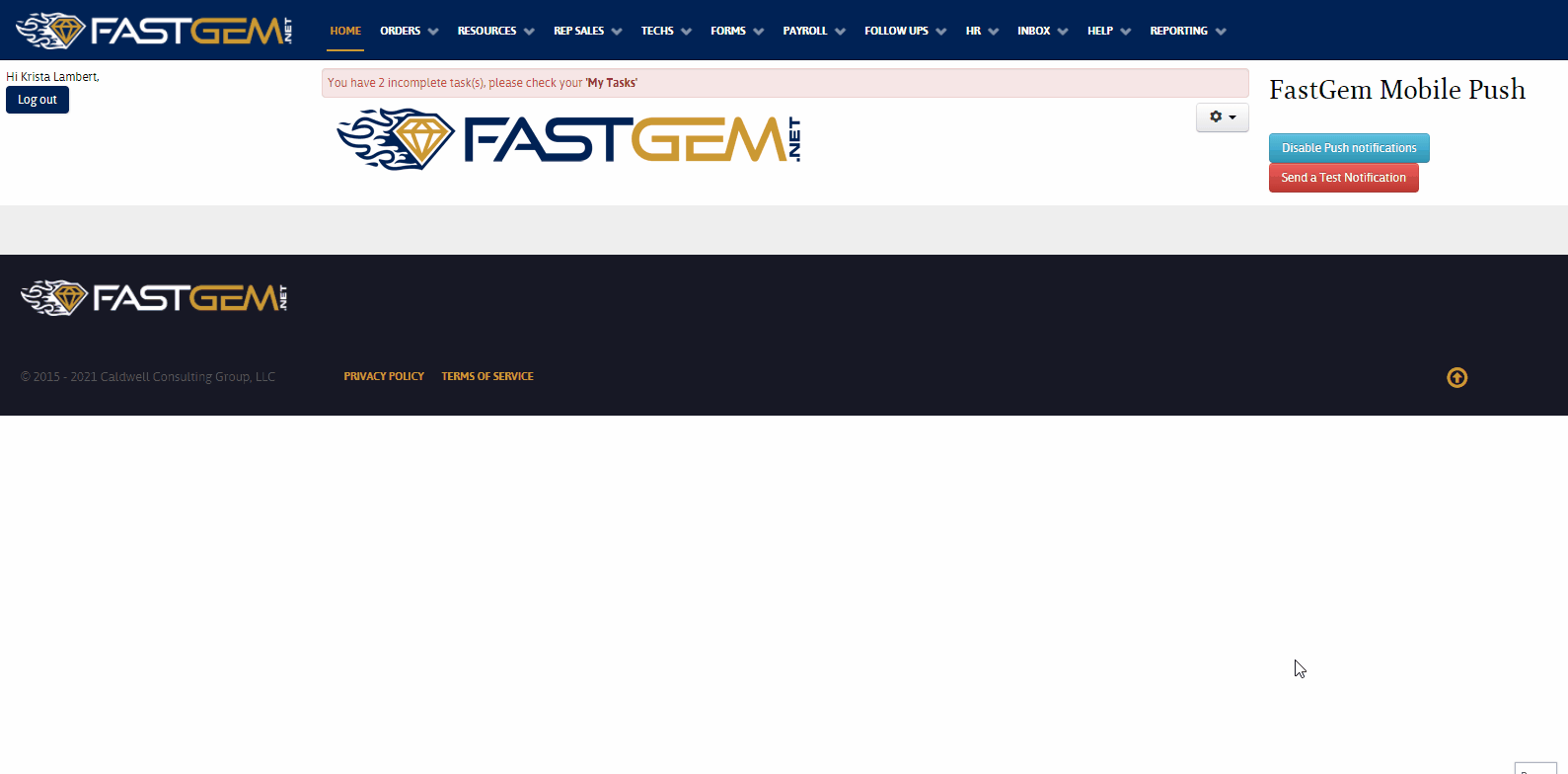 To view reporting on Rep and/or Tech trends, navigate to the 'Rep Trends' or 'Tech Trends' tabs on this page: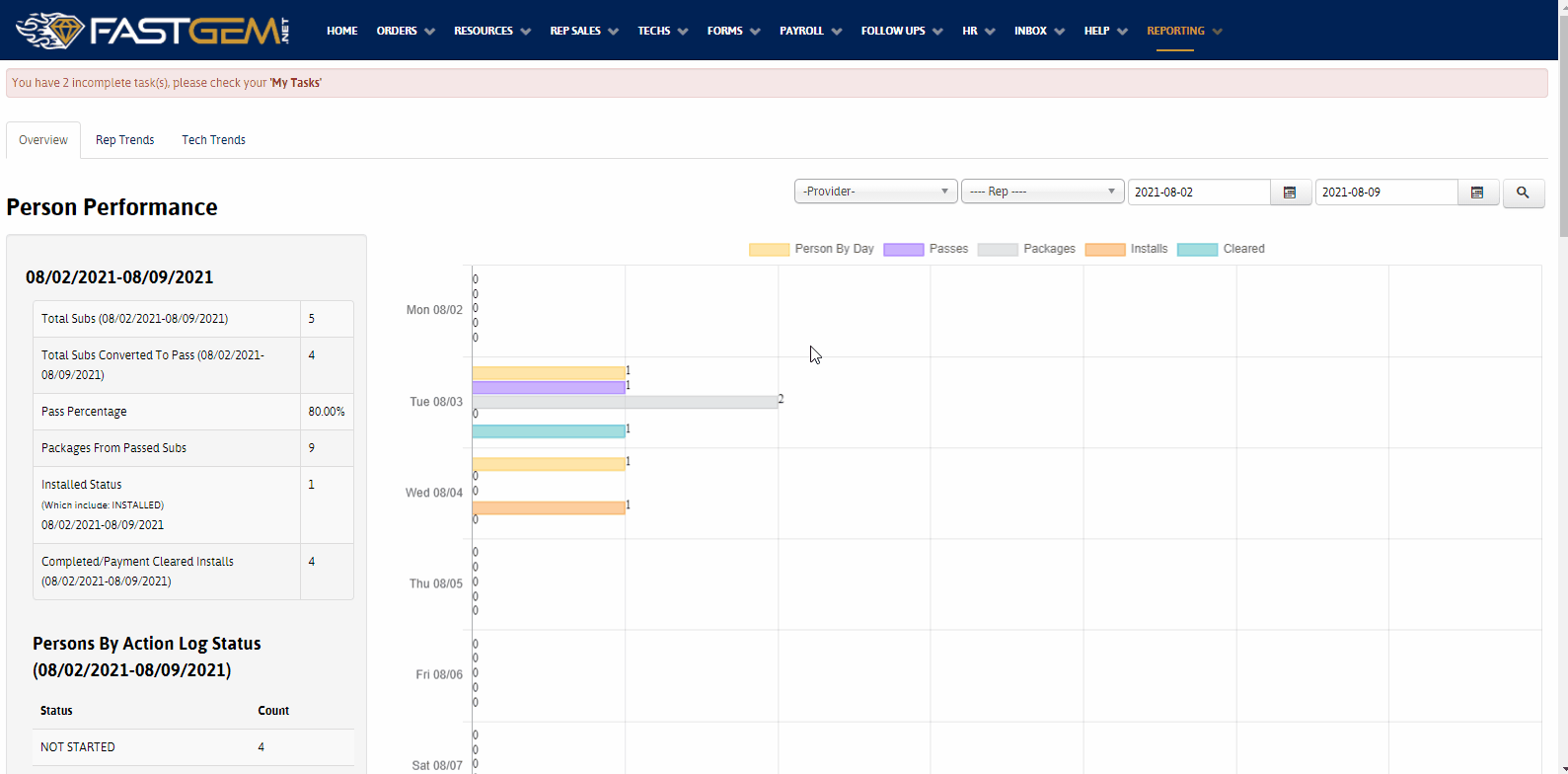 The information in these reports can be emailed to you or someone of your choosing daily, if you wish. Please contact FastGem support with any questions, at (504) 383-0602 or This email address is being protected from spambots. You need JavaScript enabled to view it.. 
Thank you for using FastGem!