Note: Technicians can double-click on their 'My Calendar' page to create a 'Tech Not Available' type calendar entry for specific dates/times, with notes attached. Internal users/schedulars will be able to view these calendar entries by navigating to the 'Tech Calendar' page: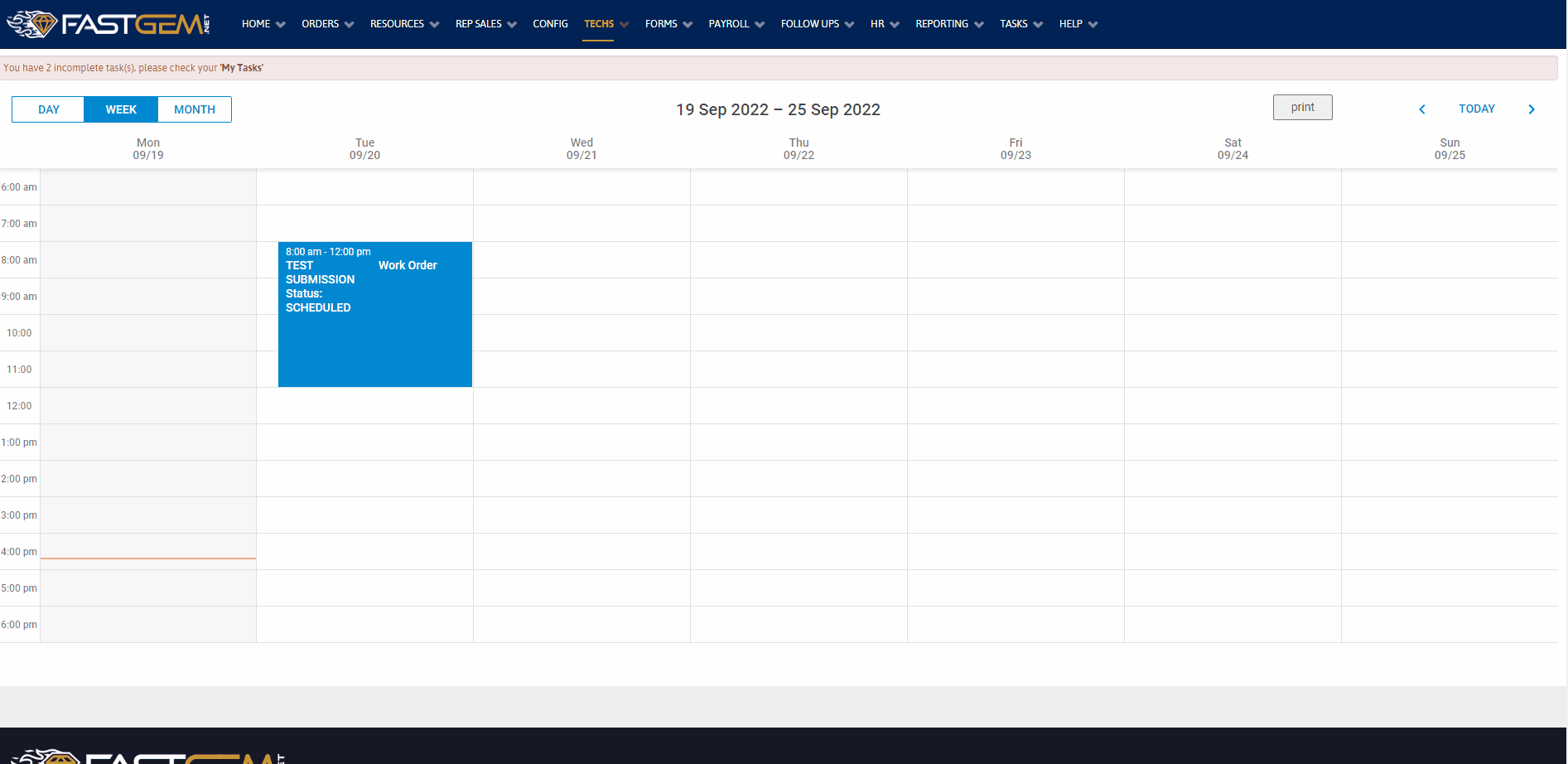 Technician's personal calendars can be color-coded to reflect providers. For more information on color-coding providers for tech calendars, please see help article 'Color Coding Providers (For Tech Calendar)'.
For schedulers/Internal Users Only:
Note: Internal Users access the company-wide tech calendar a different way than technicians access their own calendar. To access the calendar as an Internal User/Scheduler, go to Orders > Work Orders (AKA 'Appointments') > Tech Calendar (This may be called something slightly different or be under a different menu item in your instance, depending on instance customization).
This calendar can be color-coded based on work order status, provider, or whether or not the work order has been assigned to a technician yet. For more information on color-coding statuses in the Internal User's scheduling calendar, please see help article 'Calendar Configuration (Admin).'
After a Work Order is created and scheduled in FastGem, it should appear in the calendar under the appropriate date/time and in the correct technician's row (depending on which statuses are configured to appear in your calendar, some work orders may not appear. Please see your Calendar configurations or contact FastGem support for assistance if you are having trouble). Internal users scheduling appointments can double click on an appointment to edit it or see more information, and can drag and drop appointments/work orders to different time sections and to different technicians within the calendar; the technician newly scheduled will receive a text (according to instance customization) informing them of their appointment: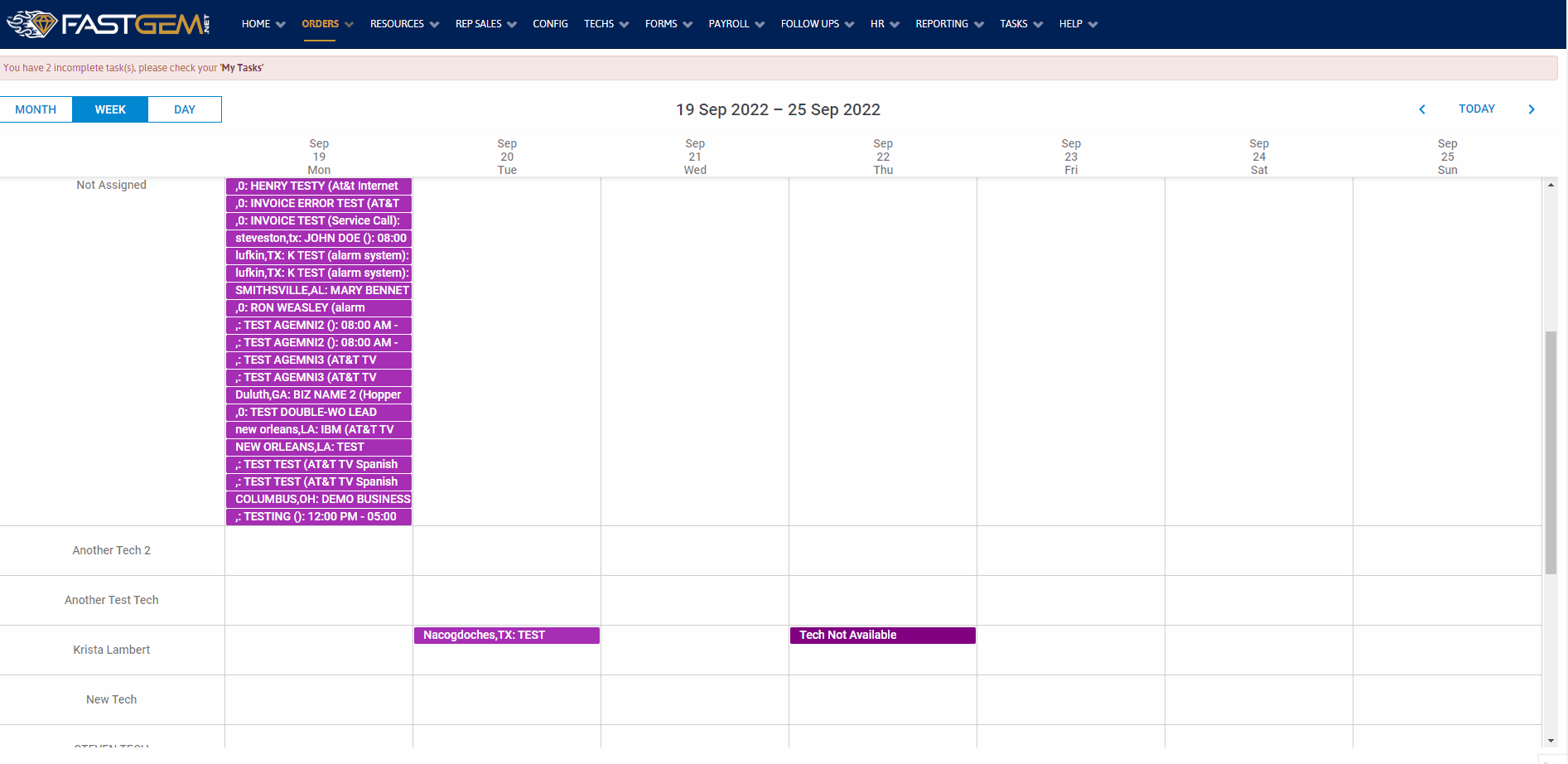 NOTE: Internal users can also access this calendar directly from a work order in a customer/lead record, by clicking on the 'SCHED' hyperlink: