You can restrict any user by provider, if desired.
*If one or more of your providers is requesting access to information surrounding the sale of their services through your company, you can easily give them access to ONLY this information (while restricting them from viewing information not associated with their services) by creating a new user account for them, assigning the applicable provider to this user account, and restricting the user account by provider. To complete these steps, see the instructions below.
*For instructions on creating new users in FastGem, please see help article "Onboarding a New User in Admin (Backend)."
ASSIGNING PROIDERS TO USERS (FRONT END):
To assign a provider to a user from front-end FastGem, click to edit the applicable user profile page, and find the 'Provider' dropdown menu. Select a provider from the dropdown:
Click 'Save and Close.'
NOTE: In order for this user to only see information connected to their assigned provider, you will need to choose the 'Restrict User by Provider' permission for this user in back end. Instructions for doing so come later in this article.
CREATING NEW PROVIDERS (ADMIN):
Each package you create in FastGem will have to have a provider assigned to it. This ties to the order form, commission, and other important factors throughout the software. This article explains and walks you through adding a provider.
To add a provider to your instance, login to the Admin (back end) page of your FastGem, and click on 'Config.'
Note: users with special 'Configuration User' permissions can access Config via the SITE MGMT menu item in the front end: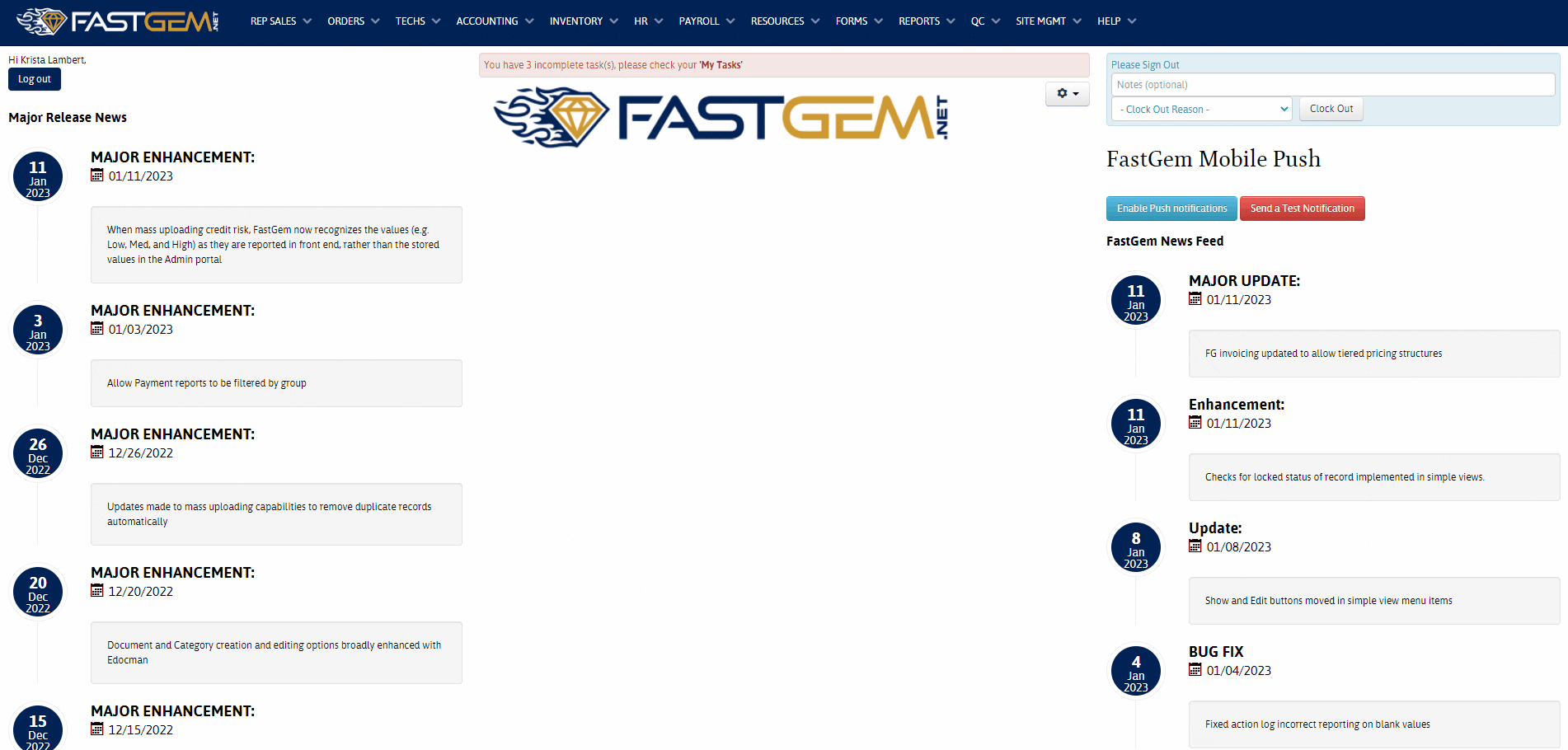 Next, in the Content Types tab (the first tab), scroll down until you find the slider labeled "Providers/Campaigns/Credit Risk/States/Lang/Department/MISC", click to expand it, and then click 'Click Here to Edit' under 'Providers':