Note: If you are a user with 'Configuration User' permissions in your instance, you will be able to access the Configuration and Content Types section from front-end by going to SITE MGMT > Config: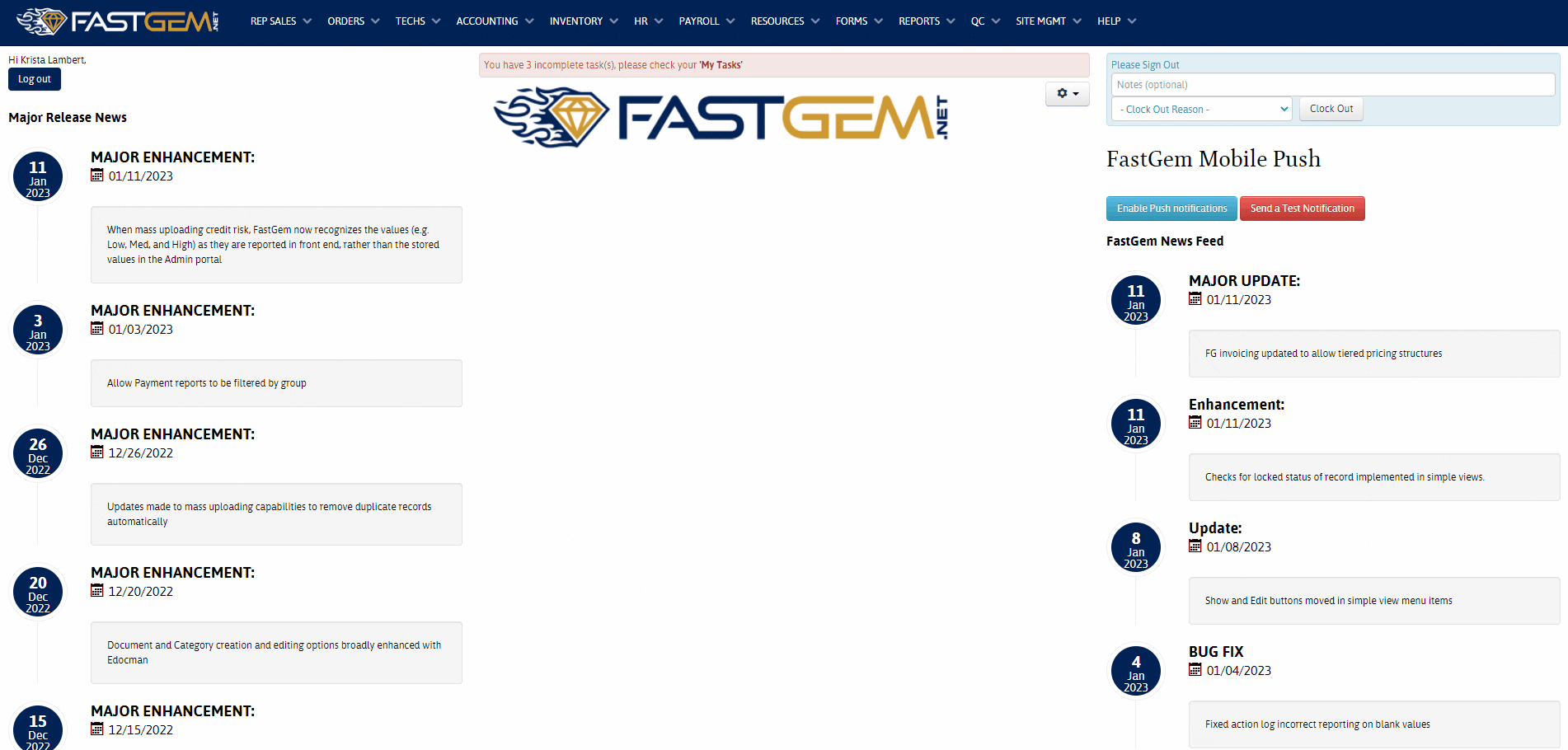 If you are not a user with Configuration User permissions, follow steps 1 and 2 to access Config > Content types:
Login to ADMIN FastGem. This can be reached by adding /a to the end of your instance URL. For example, the link to the admin portal for our demo instance is demo.fastgem.net/a
Click on the 'CONFIG' option at the bottom of the following list.

The 'Content Types' tab is the first tab on the upper horizontal menu on the following page.

Here, you can edit submission content, workflow statuses, automated texts, etc. Please contact FastGem Support if you are confused by any of the options on the Content Types page.