In the Admin Portal (backend) of your instance, Navigate to Form Management: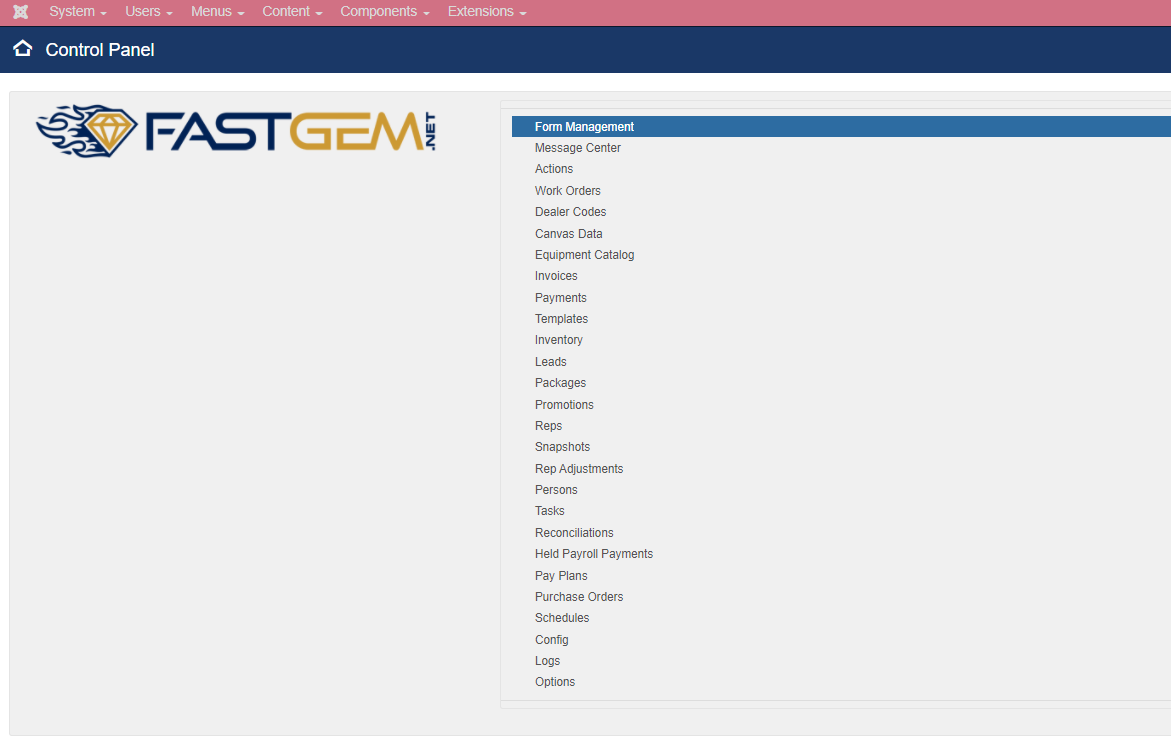 Click to enter the form you wish to edit. In the Form Properties Pages, navigate to Form Info: 
In the Thank You Message section, toggle 'Show Thank You Message' to YES. Make sure the 'Show Continue Button' is set to YES. Edit Thank-You Message as desired. In the Submission section, make sure there is no link in the 'Return URL' field. 
Remember to Save your changes!
With these settings, after the submission of the form, on the page with the thank-you message, you should see a 'Continue' button. Upon clicking the 'Continue' button, you will be taken back to the same form link you started from. 
For additional questions, please contact FastGem Support at (504) 383-0602 or by email at This email address is being protected from spambots. You need JavaScript enabled to view it.
Thank you for using FastGem!