If you are using the blue button(s) shown below to send a customer a CV form, LOA form, or other customer form to fill out: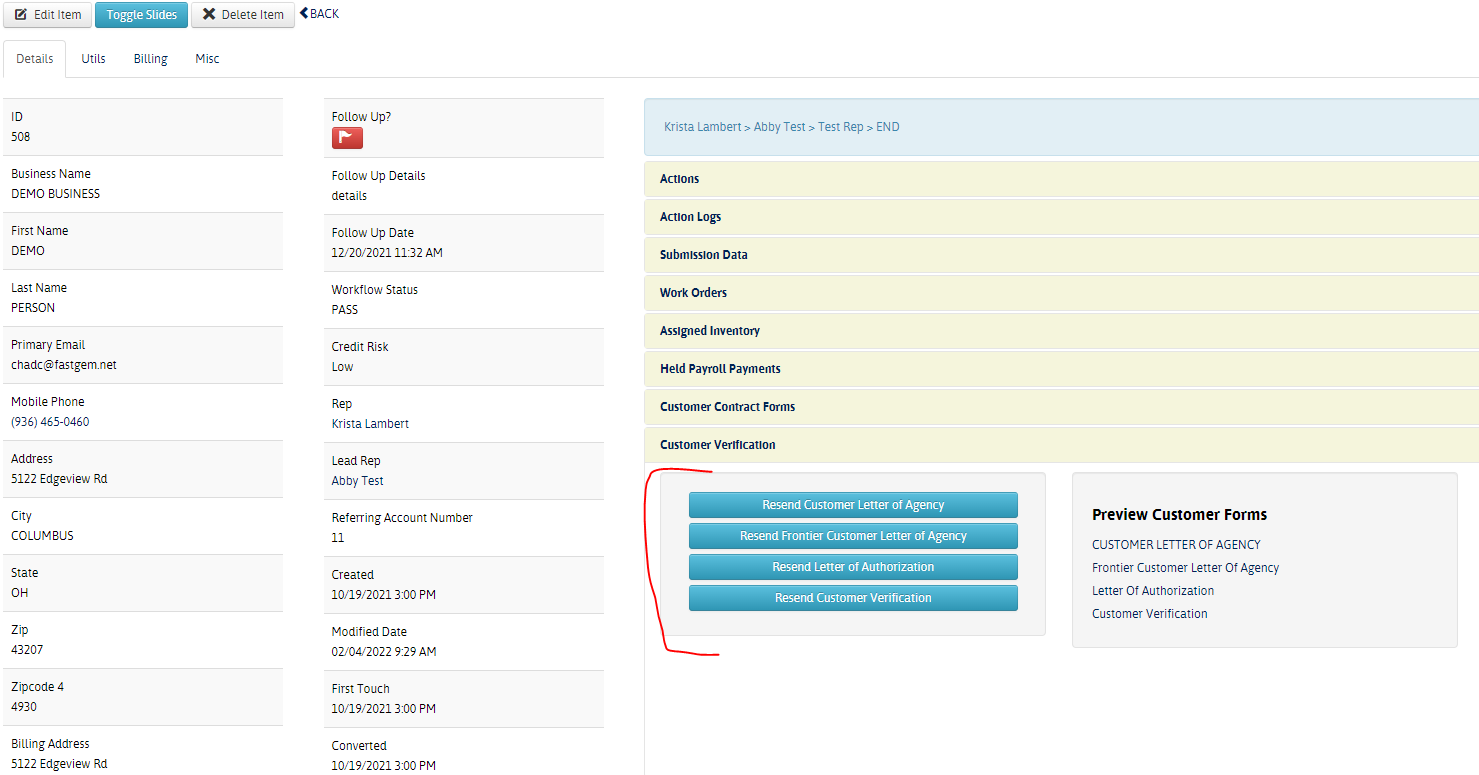 ...and you want to customize what the text message and email to the customer will say for each specific customer form, follow these steps: 
Login to the Admin portal (back end) of your instance, Click on Menu>hidden. 

Select the menu item that corresponds to the form with the text message/email you wish to edit. In the Details tab of that menu item, find the 'Notes' field (lower right corner of screen), and enter the body of the text/email you wish to be sent to the customer along with the form (if no text is entered here, the text/email sent to the customer will be the standard customer form verbage):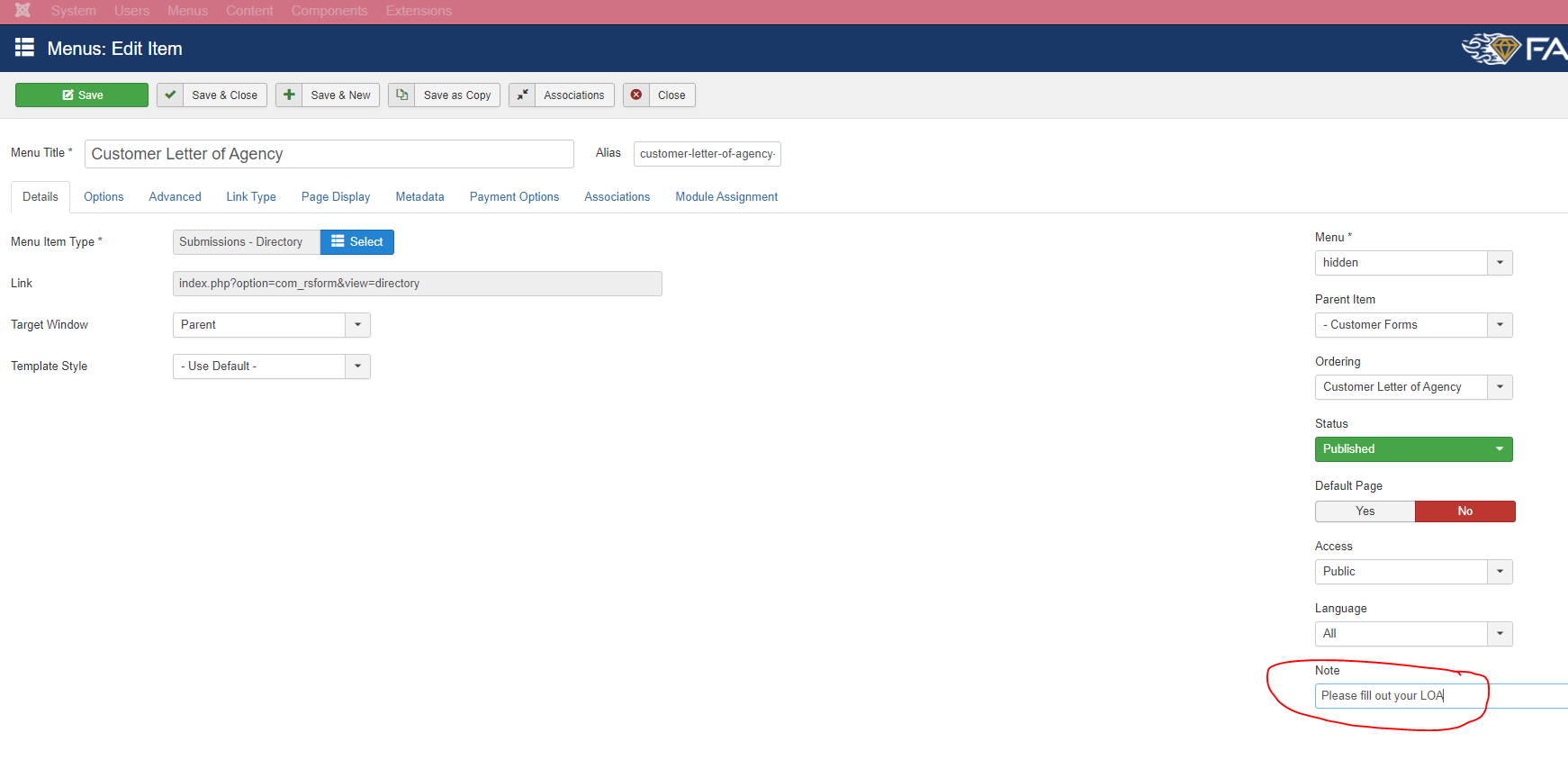 Save and Close. 
For further questions, please contact FastGem support at (504) 383-0602 or by email at This email address is being protected from spambots. You need JavaScript enabled to view it.. 
Thank you for using FastGem!