NOTE: WHEN DISABLING A USER, ALWAYS DO SO FROM THE USER RECORD, NEVER FROM THE REP RECORD. EVEN THOUGH UNPUBLISHING A REP RECORD WILL AUTOMATICALLY DISABLE A USER IF THE CORRECT CONFIGURATIONS ARE SET, IF A USER IS DISABLED VIA UNPUBLISHING THEIR REP RECORD IN THIS WAY, THE HIERARCHY WILL NOT ADJUST CORRECTLY. 
ONLY USE THE FOLLOWING INSTRUCTIONS IF: 1), YOU ARE UNPUBLISHING A REP RECORD THAT HAS NO USER RECORD ATTACHED TO IT, OR 2), YOUR INSTANCE DOES NOT HAVE THE FEATURE ENABLED WHICH AUTOMATICALLY UNPUBLISHES A REP RECORD WHEN A USER RECORD IS DISABLED AND VICE-VERSA, AND YOU HAVE ALREADY DISABLED THE USER RECORD ATTACHED TO THE REP RECORD YOU ARE NOW GOING TO UNPUBLISH.
Unpublishing rep/tech records removes their names from the rep/tech selection dropdowns in the front end of your FastGem instance. If you wish to unpublish or publish a rep/tech record, log into the admin pages (back end) of your instance, and click 'Reps'.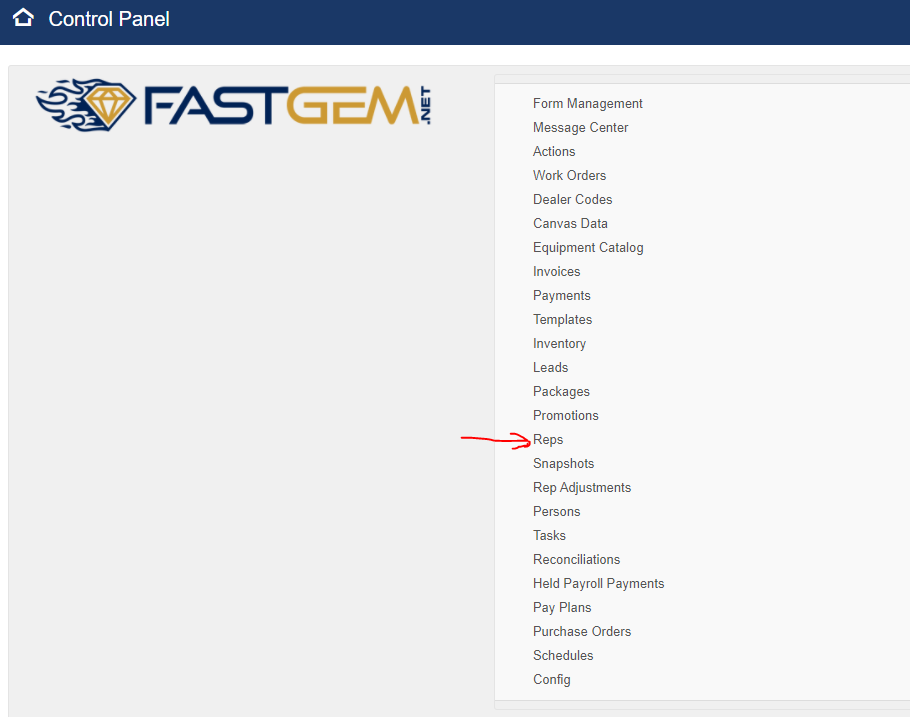 Use the check boxes beside the names of those reps/techs/users you wish to publish/unpublish to select them, then click 'Publish' or 'Unpublish' at the top of the page accordingly.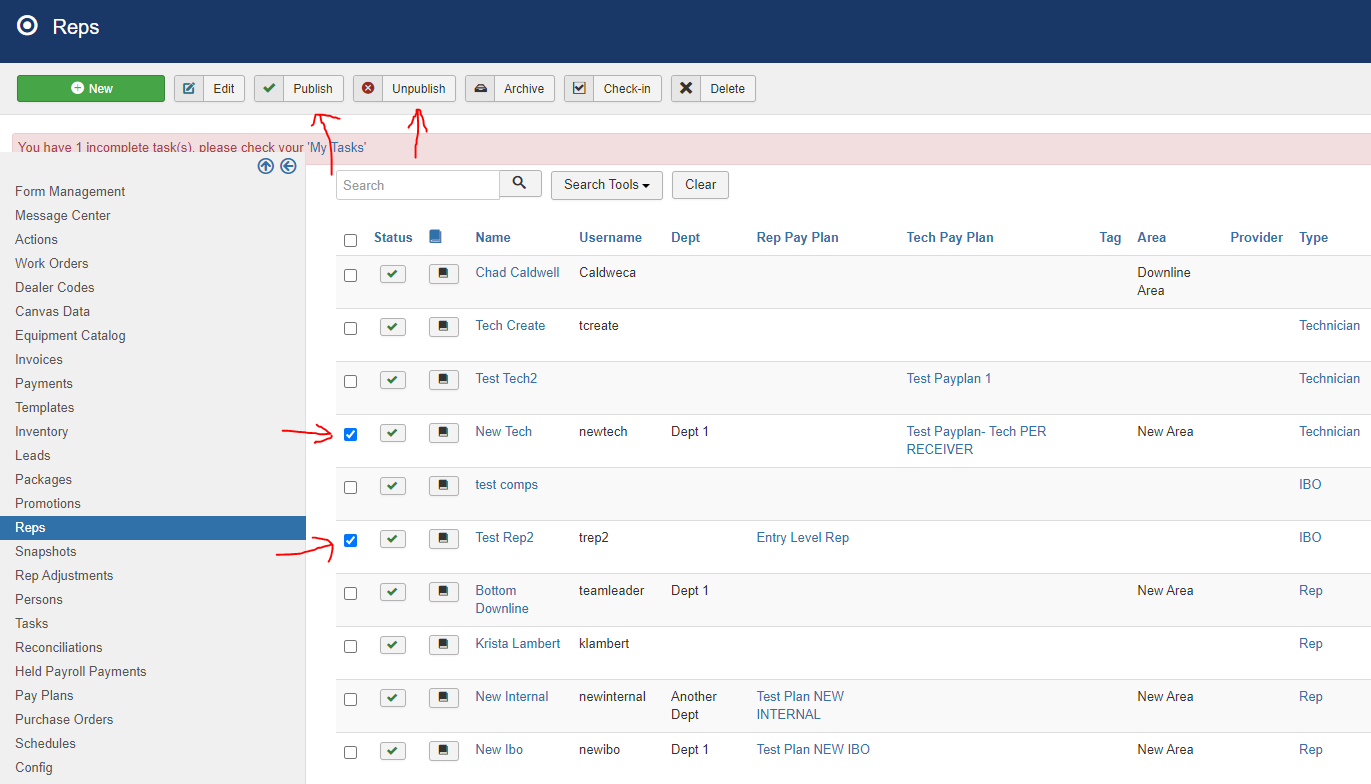 All done!