FOR TECHS:
To access your tech forms, simply log into your FastGem, find your Installations page (this may be named something different, like "Appointments," etc., depending on your instance customization), and scroll to the applicable installation.
Then, click on Forms. You will see two sections: forms to sign, and forms completed. Click a form to open it in another tab.
Customer information should auto-fill for you. After the form has been signed and completed, click 'Submit.' A 'Thank You' screen will appear.
Go back to your Installations page and refresh. The completed form should now be listed in the 'Customer Forms Completed' section. It will store in the customer record for future access. The customer will also receive a PDF copy of their completed form.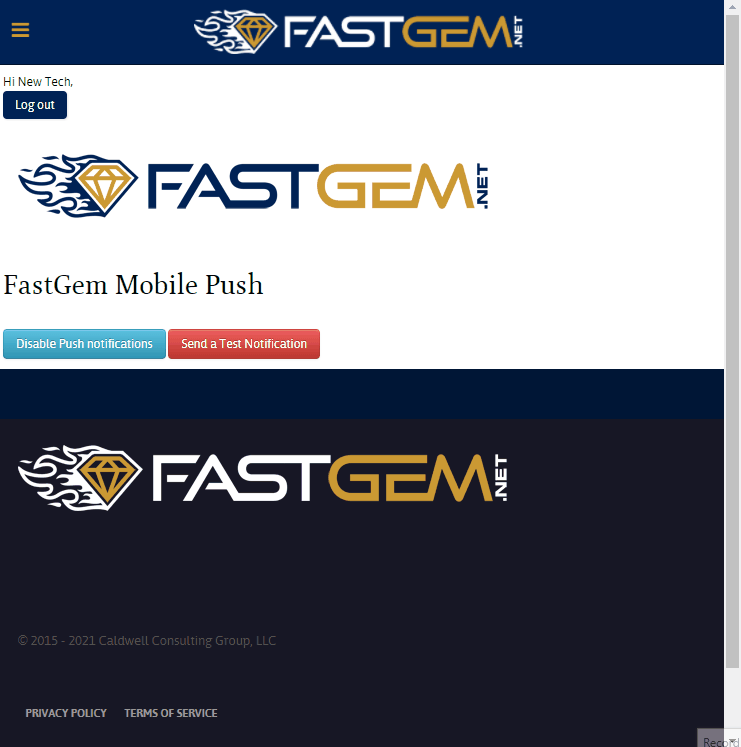 FOR INTERNAL USERS:
Enter a work order record. (Note that only already-signed tech forms will appear in a Person record.)
Click on 'Customer Contract Forms' and access either the signed or unsigned tech forms from there: